Montreal is distinctly French in culinary flavor; and as large cities go, inviting and friendly. Culinary students who don't speak French are at a disadvantage in Canada, because a great deal of instruction is offered at French speaking schools. There are English opportunities, and the international language of gastronomy helps bridge the gap between cultures.
The city is an important cultural center that offers the best chance for latching-on to French-Canadian food trends, while getting a chef's education. Poutine is perhaps the most talked about culinary specialty. French fries topped with cheese and gravy lures tasters, who appreciate the nuances of regional variations. Smoked meats and other traditional fare stand out, within a bistro culture that accommodates visitors and local gourmands alike.
Creperies and cafes fully embrace the French culinary tradition – great news for Canadian culinary arts students who are waist deep in French technique, back at school. A requisite part of your culinary education, sampling from local menus provides an insider's vantage point for identifying authentic flavor profiles and regional food trends.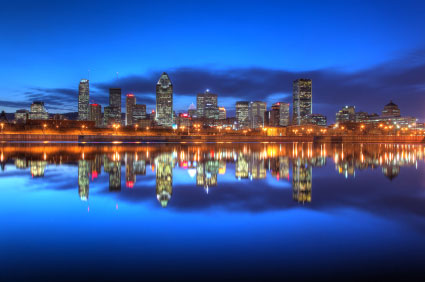 Local Culinary Scene
Plunge into regional cuisine and Montreal's eclectic mélange of eateries, including hidden-away bistros that feature interesting combinations of classical French food, flavored with contemporary American influences. Traditional foods in the Montreal area include baked beans, maple syrup, bagels, poutine, and shepherd's pie. French fondue is highly acclaimed at restaurants and bistros that cater to visitors and resident traditionalists. Properties and chefs found in the news:
Food blogs like
An Endless Bouquet
are positive resources for navigating the food scene in Canada. Up to date reviews and informal analysis of culinary trends supports in-class learning for culinary students.
While you're learning your art, pay particular attention to the use of local and sustainable ingredients. It is a trend across the culinary world, and one every student should recognize as a part of his or her food training. Farms and local purveyors are valuable resources for illuminating the food supply chain. Montreal food markets provide access to ingredients and specialty foodstuffs that elevate chef output:
Quebec and Montreal Culinary Schools
Institut de tourisme et d'hotellerie du Quebec (ITHQ) - This internationally acclaimed hospitality and restaurant industry school is located in a working resort hotel, complete with a fine-dining restaurant. One of Montreal's best culinary programs, the curriculum provides the type of hands-on, work/study environment most desired by career-minded chef students. Your successful chef's career hinges on experience and training, so the opportunity to apply kitchen skills - learned in a classroom, to demanding restaurant situations, is what it takes to refine your professionalism. The program is taught by chef/instructors who bring experience from all areas of the hospitality business.
Academie Culinaire
is one of the best-known cooking schools in Montreal and is accessible to both novice and professional cooks. The school also offers programs for children and teens. Cooking classes are offered in the following areas:
Cooking education comes in many forms, and as the worldwide epicurean awakening continues, schools that bridge the divide between amateur and professional instruction are upping their educational antes. These Canadian cooking schools convey a wealth of knowledge, without implementing formal degree programs.